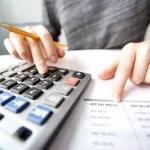 Assessing office printer quotes for your business can seem like a complicated task. To assist you in making an informed decision, we have put together this guide to inform businesses and decision-makers on how to assess and compare office printer quotes and to choose the correct business printer solutions provider.

Office Printer Purchasing Options
The first factor to consider when assessing office printer quotes received from multiple providers is the price. You have two buying options when purchasing a business printer:
An outright cash purchase price; or
A monthly rental price
Ultimately, price is always a key consideration in the decision-making process. A business printer is a fast depreciating IT asset, so we naturally recommend that businesses consider purchasing a office printer through a monthly rental contract to obtain the various financial and operational advantages.
Assessing Rental Proposals and Contracts - Clauses to Look Out For
If you have received office printer quotes for renting, you should assess some of the below-mentioned factors regarding rental clauses and terms.
Rental Escalations
In the office automation sector, rental escalations typically come in 5 variants:
0% on the anniversary date
5% on the anniversary date (optimal for South Africa)
10% on the anniversary date
15% on the anniversary date
It's critical that you understand the rental escalation that has been used in the office printer quotes you have received. If the rental escalation has not been stated in your office printer quote, ask the company to clarify this as this will affect the rental amount you have been quoted on. You should ask your Account Manager to clearly highlight any escalation clauses when signing an agreement. We usually recommend an escalation that is matched to the local currency's US Dollar deprecation rate. This ensures that when the time comes to replace the device, your monthly rental corresponds to the replacement cost of another replacement device.
Automatic Renewals
Confirm with business printer providers who have quoted you that there are no automatic renewals in the terms and conditions of their rental agreements. It is advised to avoid any clauses which automatically renew the rental agreement without your business needing to give prior notice at the contract's conclusion. United Copiers' rental agreements switch to a month-to-month contract at the end of the rental term, unless agreed upon otherwise.
Contract Duration
Carefully check the durations of the office printer rental agreements you have been quoted on. Some businesses may sign agreements for longer than the recommended life of the device in order to reduce the monthly rental payments. It is advised to not sign a rental agreement greater than 60 months. United Copiers offers rental agreements from 12 to 60 months.
The Photocopier Service Level Agreement (SLA)
Apart from the cash or rental purchase of an office printer, you also need to address the ongoing upkeep of the device via a Service Level Agreement. Business printers are electro-mechanical devices and require frequent and specialized service, maintenance and upkeep to keep the device in working order. Below is a list of items to look for in your office printer quote.
Duration of the SLA
Service Level Agreements are typically signed to coincide with the duration of the rental agreement. If a cash purchase is made, the SLA should be signed to match the anticipated life span of your device. United Copiers offers Service Level Agreements over 12 to 60 months.
Cost Per Click (CPC)
CPC means that the user pays a monthly fee based on the number of prints/copies (clicks) made each month. Black and white copies are charged at different rates to colour copies, the total copies/prints are measured via a monthly meter reading. 98% of business printer SLA's are sold with this structure. It's important to remember that this price is market-related, but beware of prices that are too low. Some business printer service providers offer a very low CPC price which indicates service may not be at the level required while others may offer a high CPC with a low purchase price of the device, this will end up costing you more in the long run. Checking the service provider's reviews or testimonials should alleviate some concerns here.
Minimum Billing
A minimum billing is an acceptable cost that reputable service providers charge to ensure they can provide for a minimum quality of service and support at all times. Check that your minimum billing quoted on is market-related.
The Hardware
The physical features of office printers are essentially very similar across all major brands. It is for this reason that we put hardware at the bottom of our list of critical factors to consider when assessing your office printer quote. We would, however, advise checking that the office printer quotes you have received have similar functionality. For example, if Company A has quoted on an A4 Office Printer while Company B has quoted on an A3 Office Printer, this is not a fair comparison, check to make sure that you are comparing apples with apples.
Some leading office printer brands we recommend include:
Canon
Konica Minolta
Kyocera
Sharp
Xerox
Samsung
HP
Toshiba
Ricoh
Who and where are you Purchasing From?
A managed business printing solution is a long-term relationship, with agreements typically between 12-60 months. For this reason, it is important to ensure that the company you are considering signing up with is a reputable one. You can do so by viewing the company's reviews and ratings on online platforms such as Google Business, Facebook and Hello Peter or by requesting a list of referrals and testimonials from the company. Understanding that your chosen provider can meet the commitments laid out in your agreements is critical to ensuring that your business has a productive and efficient managed printing solution. Ultimately your provider should be selected on a combination of price, quality and ongoing service provision.
Finally location is critical, make sure that you are able to receive reliable ongoing service from your Office Printer Provider, United Business Solutions provides Office/Business Printer service to the following locations:
Western Cape: Cape Town, Belville, Paarl, Stellenbosch, Somerset West, Vredendal, Hout Bay, Green Point, Bloubergstrand, Durbanville, Melkbosstrand.

Eastern Cape: Port Elizabeth, Knysna, East London, George.

Kwa-Zulu Natal: Durban, Pinetown, Ladysmith, Newcastle, Ballito, Port Shepstone, Pietermaritzburg, Umhlanga, Westville, Hillcrest, Amanzimtoti.

Gauteng: Johannesburg, Vereeniging/Vaal, Sandton, Midrand, Pretoria, Centurion, Randburg, Roodepoort, Germiston, Alberton, Edenvale, Menlo Park.
If you are in the market to purchase or rent an office printer for your business, please contact us for a free quote on 086 001 8101 or info@unitedbusiness.co.za