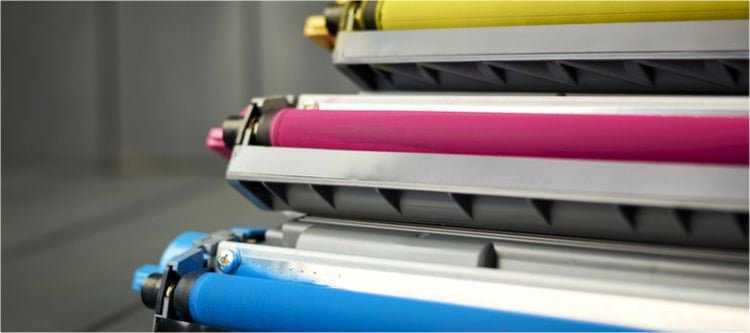 It is easy to assume your business needs a colour printer, especially if your industry insists on colour printouts, but the costs can compel you to reconsider. This guide will help you determine if a colour printer is necessary for your business.
---
Colour copies can elevate your company's brand identity and improve its reputation. With colour printers becoming cheaper and more common every day, countless businesses are re-evaluating whether or not they need to be buying one.
Here is everything you need to dispel your doubts before going printer shopping as well as identifying if buying a colour printer is really the right decision for your business.
Difference Between a Printer and a Copier
Copiers or printers are often interchangeably used terms. However, a printer most often refers to a print-only device while copiers are multifunctional devices. Printers are single-function devices meaning their only function is to print documents. Copiers or photocopiers on the other hand are multifunctional devices. They are able to print documents, make copies, scan documents and sometimes send faxes, depending on the model.

Moreover, copiers have a ton of functions and features suitable for any organisation while a printer has limited but useful features sufficient for modern, small businesses or home offices.
Most Commonly Used Printers
Inkjet Printers
Inkjet printers are made up of one single cartridge, which is usually filled with an ink tank for printing documents and pictures therefore, they don't require a long time to warm up. They use a combination of liquid ink and air to form letters on paper but their prints can be wet and relatively expensive when calculated per page.

Laser Printers
Laser printers vapourise toner onto a drum that is then transferred to plain paper; it is a dry process and does not use any liquid. Today, laser printers offer a high print resolution, inexpensive consumables (toner), fast printing speeds, and clear images and text and they are cheaper than inkjet printers.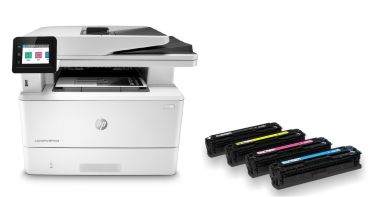 Black and White Printers vs. Colour Printers
Black and white printers are affordable, and while they may not deliver high-resolution prints, they are incredibly budget-friendly. On the other hand, colour printers cost more than their black and white counterparts, but the obvious difference is that you get colour images and text.
That being said, the greatest difference between the two is not the price; it is their ability to meet the print demands of different businesses. For example, colour printers allow you to print in both black and white and colour and depending on your model, you can get such high-quality photo prints that your copies will appear ultra-realistic.
If your business does not necessarily require colour printing at this moment in time, but you are concerned about this requirement changing in the near future, you could purchase a colour photocopier, but only make use of black and white printing. In order to do this, you can request your service provider or IT company, whoever is installing the machine, to disable the colour printing on the drivers on user's PCs and laptops so that the printer only uses the black toner cartridge. When you are ready to start printing in colour, you can then change these settings and begin using the colour toner cartridges.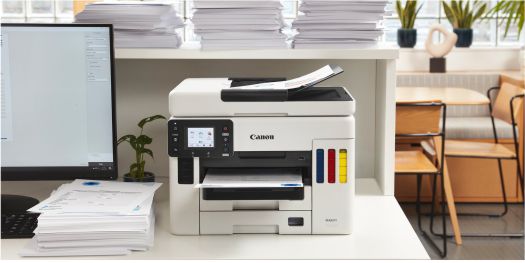 Getting More Ink From Your Printer
Depending on the make and model of your printer, the toner cartridges can deliver anywhere between 2 000 to 70 000 black or colour prints on a single cartridge. You can get more ink out of your printer by reserving colour prints for special cases.

Another way of reducing colour prints is by restricting colour printing to certain users only. Most devices these days allow you to specify which user can print in colour, and you can implement passcodes that will be required in order to print in colour.

There are other options available that can help you reduce your colour usage. You can consider setting the print quality to 'draft' or a low resolution to use less toner or activate the 'print in greyscale' option to prevent people from using colour print.
Which One Is Suitable For Your Business?
If your business requires colour printing for images and text, a colour printer is a no-brainer. Alternatively, if your printing demands don't extend beyond printing invoices and occasional company circulars, you won't miss out on anything by opting for a black and white printer.

At United Business Solutions, we offer a wide range of printers, photocopiers, consumables, scanners, and wide format printers. If you want to learn more about our printer range, feel free to contact us on 086 001 8101 or email info@unitedbusiness.co.za.