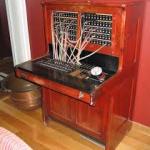 The first PABX Systems were developed more than 50 years ago in the United States. Today most South African business use some form or other of a PABX system, now referred to as a PBX. The PABX is an essential piece of business equipment which allows businesses to process and transfer incoming telecommunications in a professional manner.
Wikipedia defines a PABX System as: A private branch exchange (PBX) is a telephone exchange that serves a particular business or office, as opposed to one that a common carrier or telephone company operates for many businesses or for the general public. PBXs are also referred to as:
PABX

– private automatic branch exchange

EPABX

– electronic private automatic branch exchange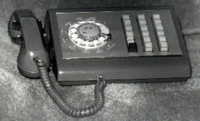 Today the definition of a PABX has grown widely to encompass a variety of technologies. With the growth of IP PBX's, Hosted PABX's and now the advent of mobile 3G PABX systems, consumers now have a wide variety of solutions reducing costs and increasing options.
United Business supplies all of these options to the Southern African market, contact us Here for further information surrounding your PABX system and the options available to your business or organisation