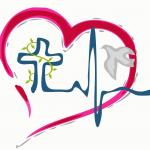 Based in Pretoria, Living Hope Adventures consists of a group of adventurers who have a passion for Christ and helping others. Their adventurers organize and facilitate the execution of fun, outdoor, recreational and fitness Christian events in the area.
United Business Solutions has donated a Certified Refurbished Samsung CLX-9201 Multifunction Printer to Living Hope Adventures. The Samsung CLX-9201 is a compact, powerful and easy to use A3 colour laser office printer that provides an efficient output of documents at 20 pages per minute and a streamlined workflow. With powerful features and print, copy, scan and fax capabilities, the Samsung CLX-9201 delivers the highest degree of professionalism throughout the work day.
"A HUGE Thank-you to United Business Solutions for the printer sponsorship! Allowing us to do our own printing and cutting costs. What a blessing! Thank you Jesus for your answered prayers and provision. We have been looking for a printer for our offices for a long time. Thank you Ryan and Candice for quick, professional and excellent service! We highly recommended you for any Office Printer needs", Arnu Buys of Living Hope Adventures.
United Business Solutions is happy we could assist this organisation and make the work they do just a little bit easier.