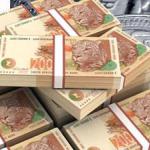 Now here is a fascinating scenario: You are looking to purchase a new CCTV system for your business, you request quotes from several different CCTV suppliers, the quotes are on your desk and it is now time for you to make your final decision… However you are at a dead end, you can't understand the drastic price difference from one supplier to another, you didn't request gold plated cameras so why is supplier (A) 70% more expensive than supplier (B)? I have a suspicion that I may know the answer to why?

Click here to get a free quote analysis

Let's Break it down from the beginning;
1. What category do you fit into? Home user, small business, chain store, industrial, offices etc.?
· Figuring out exactly which category you fit into is the foundation to making sure you are being quoted the correct solution. I would suggest checking your quotes for what Management Solution they have suggested; for example if you are a home user and you have been priced on a 52 iP camera system fully integrated with access control and building management software, warning bells should be going off unless you live in Buckingham palace this is not what you would be looking for. Below are eight categories, choose which category you fall under and confirm with your sales contact that you have been priced in the correct sector.
1. Corporate Solutions
2. Education Solutions
3. Government Solutions
4. Industrial Solutions
5. Mining Solutions
6. Retail Solutions
7. Home User Solutions
8. Transport Solutions
2. What type of system are you buying Analog or IP?
Let's first define IP and Analogue; IP based cameras are the future. They work by turning images and audio into data then transmitting this data over a network or Internet connection. Analog CCTV systems send video captures in the traditional base band format over coax or UTP cabling back to a digital video recorder. The video is digitized and stored on hard drives and can be viewed at a later stage. Once you know which type of system you are being quoted on the increase or decrease in pricing will become clear, IP CCTV installations are incredibly technical and complicated, the service and installation team installing your unit need to be highly qualified and have vast experience in setting up IP integrated CCTVs. These systems have developed from the small 3 camera analog boxes you can buy from the local store or fly by night installers to fully equipped software programmes, with access control, fire detection, industrial monitoring solutions and so on. Check your quotes to ensure the solution includes delivery of equipment, installation and comprehensive system training.
3. Is it a standard system or Integrated?
List the reasons you require the CCTV installation and what you wish to achieve with the system. You then have a few decisions to make; to begin with do you want a simple standard system or an integrated solution? If you have chosen to go with an integrated system you need to decide which solution will benefit you and your business; such as access to a full range of building management software, furnace monitoring, offsite outdoor surveillance, office to factory access control, time and attendance management, electronic risk management, fire detection and the list goes on. The price increase here is very simple a standard analog CCTV system is 50% at times less than that compared to a fully integrated IP based CCTV solution.
4. Does your quote include proper fitting of cables and reticulation
Experienced and professional services cost extra money that is a universal fact. Below are two images; Image A is that of an unexperienced CCTV installer who did not include proper fitting of cable and reticulation into his quote and therefore won the bid due to his pricing. Image B and C is that of an Intervid Africa installation, although the installer of Image A was cheaper the clients ended up paying extra money for Intervid to rewire and clean up the job.
Image: A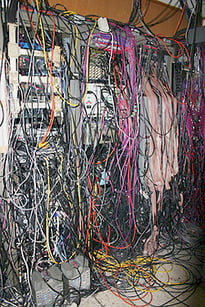 Image: B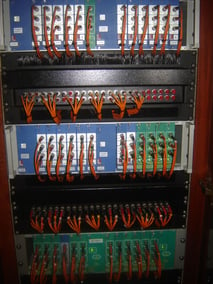 Image: C
Conclusion
This article talks only about four prominent aspects to look at when accessing your quotes, however there are numerous variables that can affect the pricing of these systems. Knowledge is key here, the more you research and know about what exactly you want and what exactly you are being quoted on the more chance you will have of paying the correct amount for the precise CCTV solution for you and your business.
For Further information from our qualified team at Intervid Africa please click on the link below.
Click here to Contact Us
Tel: 086 001 8101 email: info@unitedbusiness.co.za
Intervid-Africa is the partnering company of United Business Solutions